Blanket the Homeless Poster Gallery
Every Blanket the Homeless Benefit Show features some of the finest local musicians in the Bay Area.
It also highlights the work of  Misisipi Mike Wolf, who creates a hand crafted poster with art specific to each event.
The proceeds generated from our musical benefits provide the necessary funding to purchase our 'Blanket the Homeless' care packages.
Please consider donating to our cause. The smallest donation can make a huge difference in someone's life.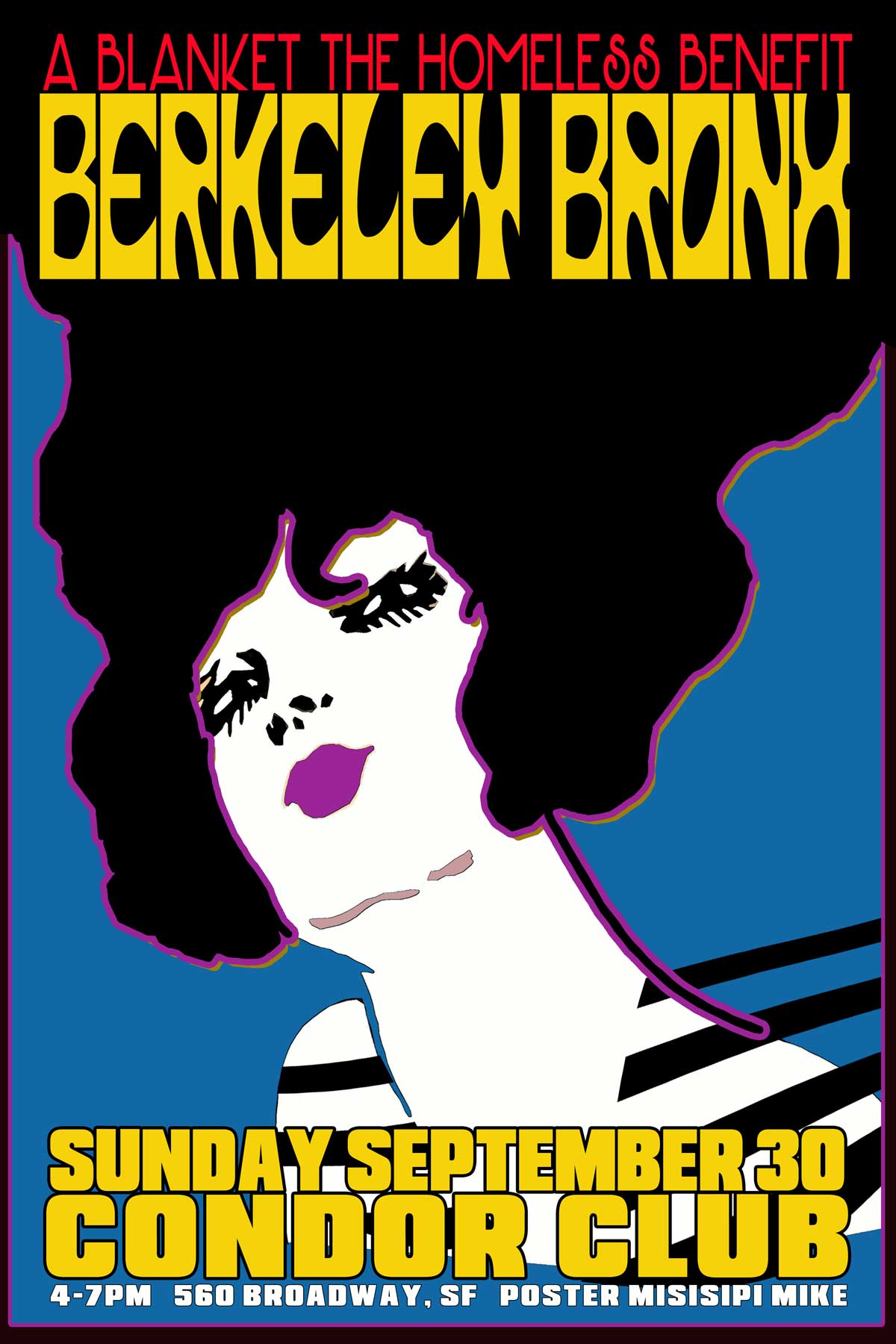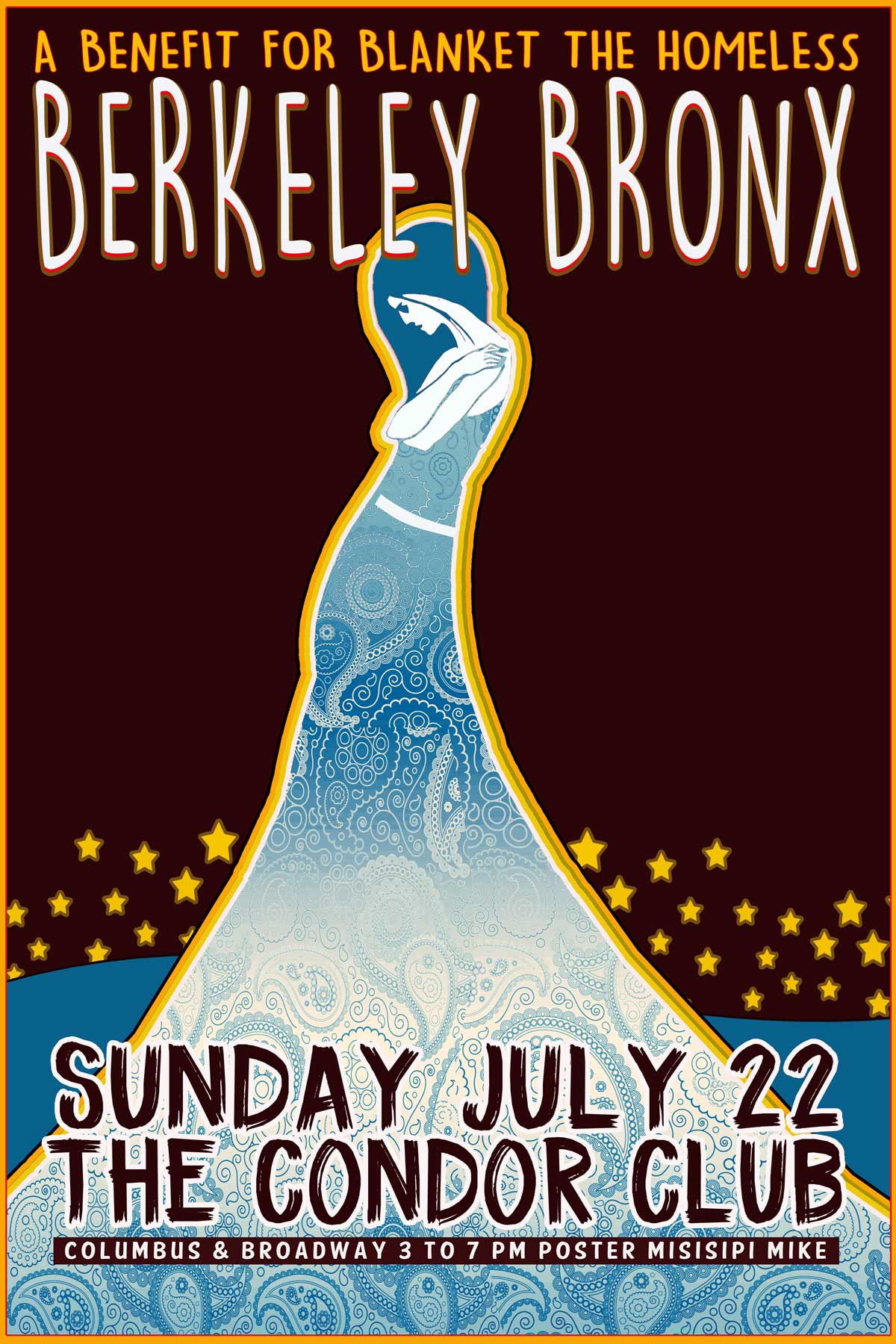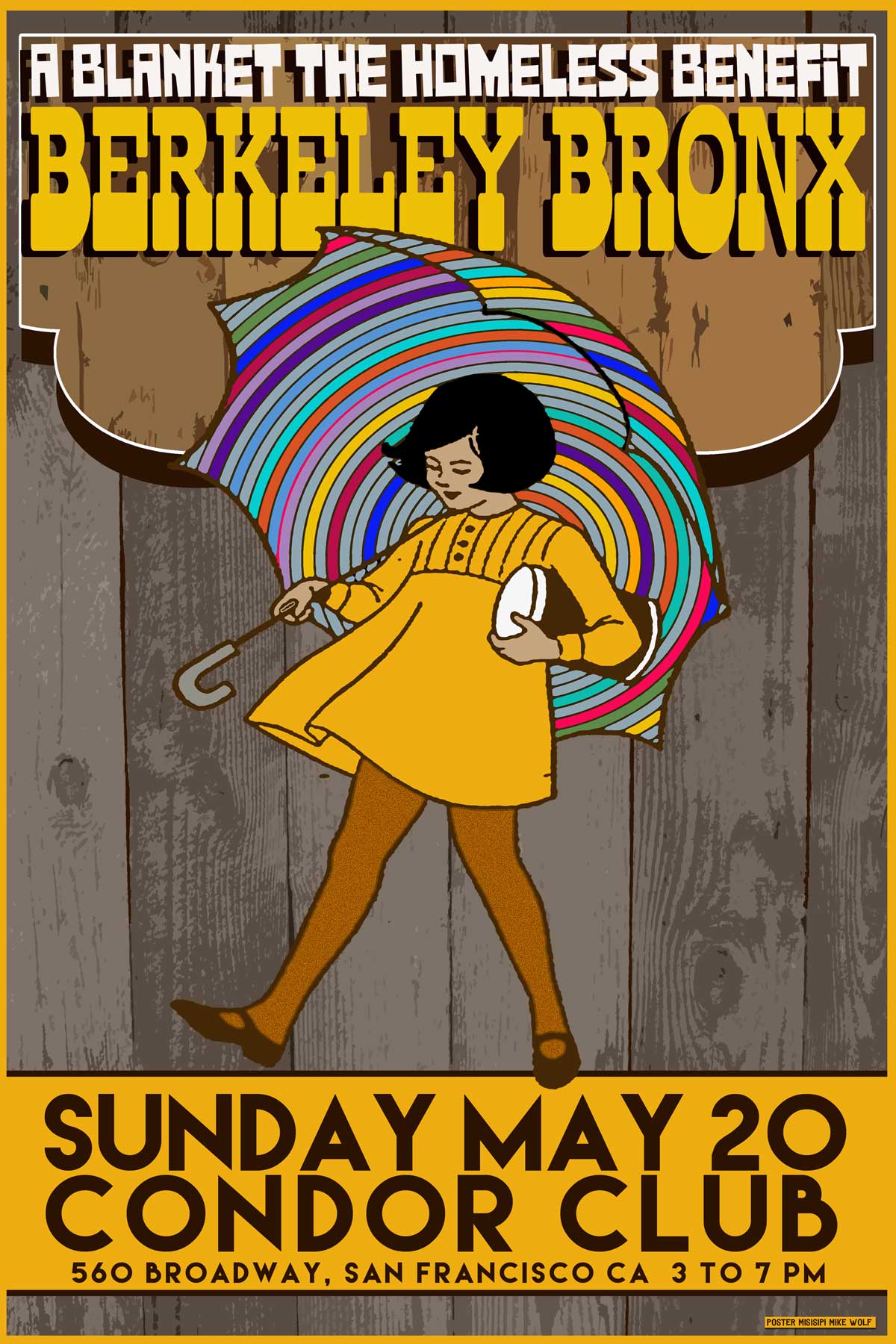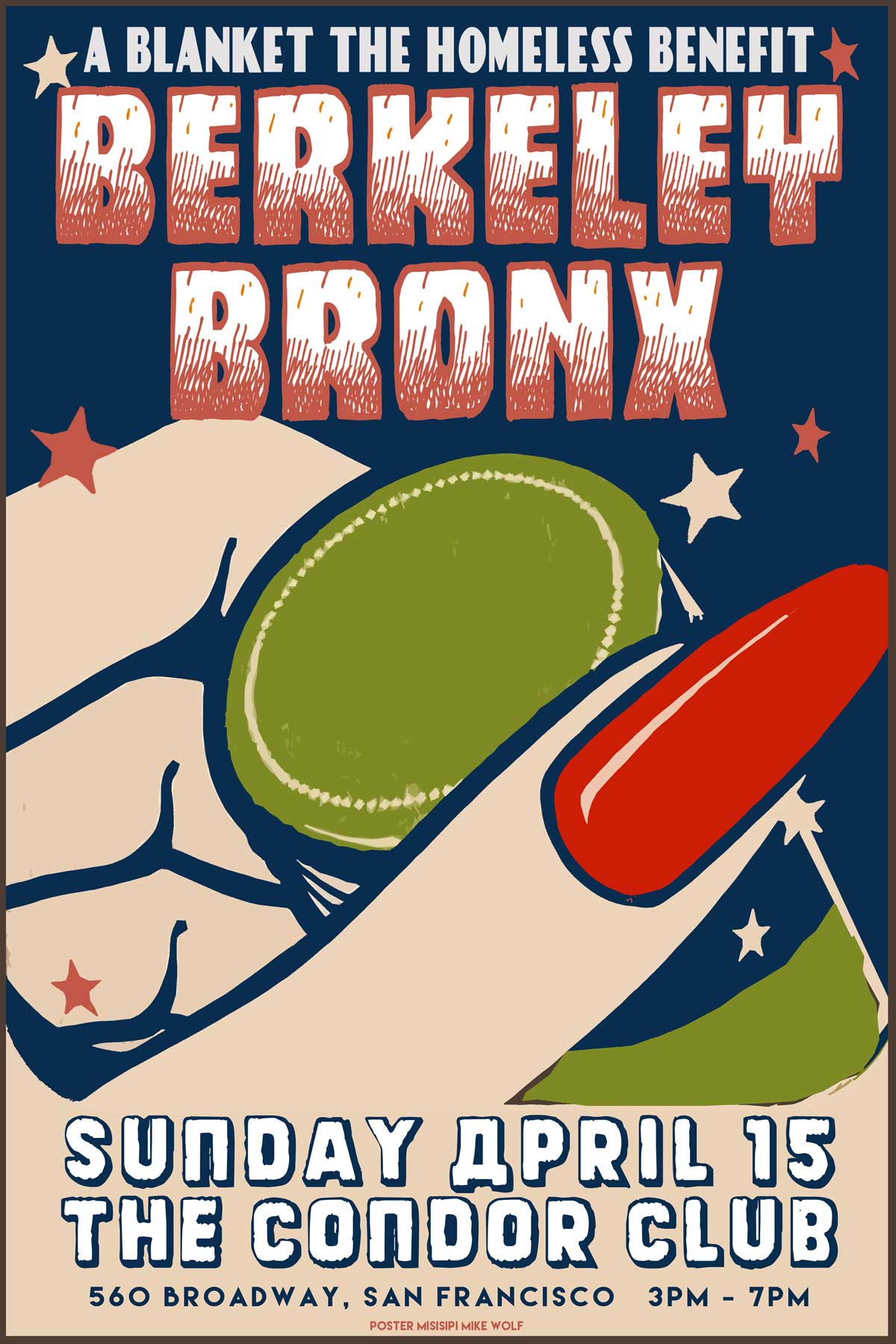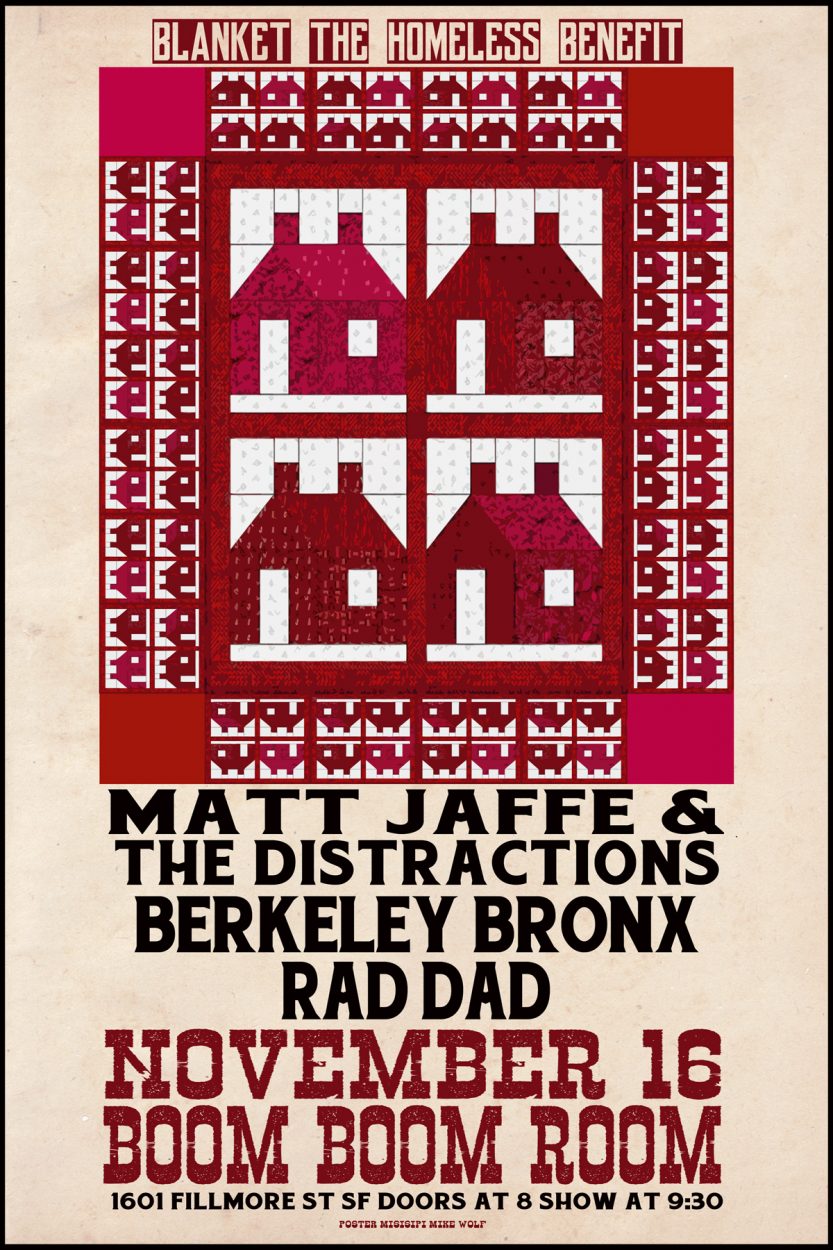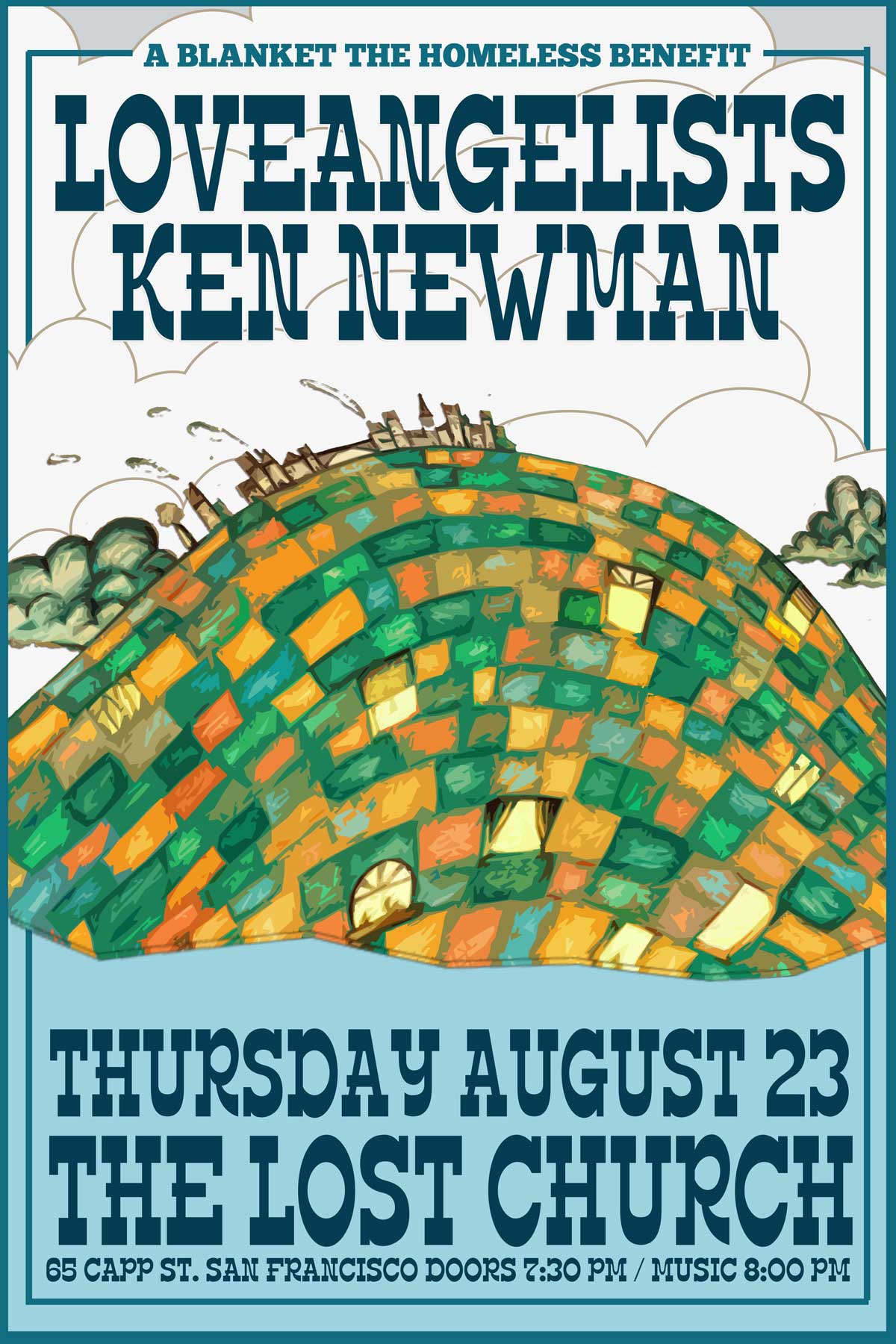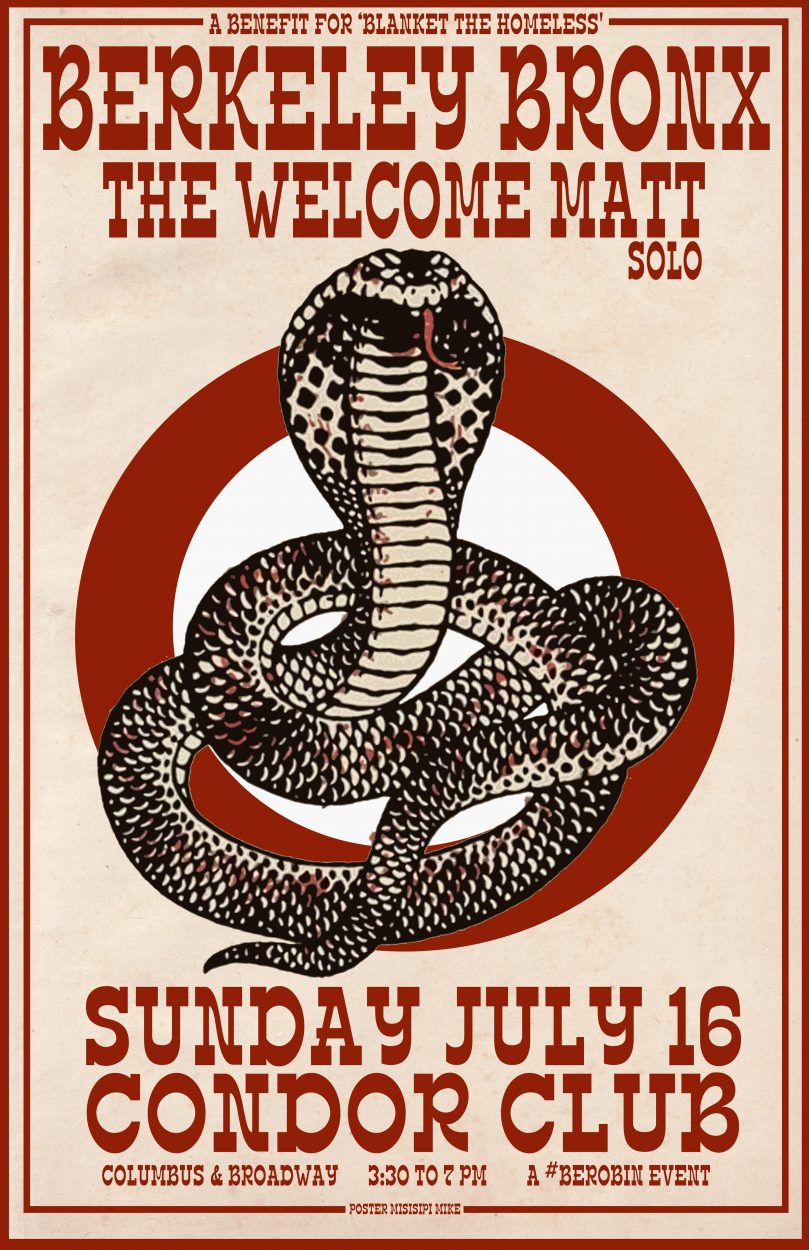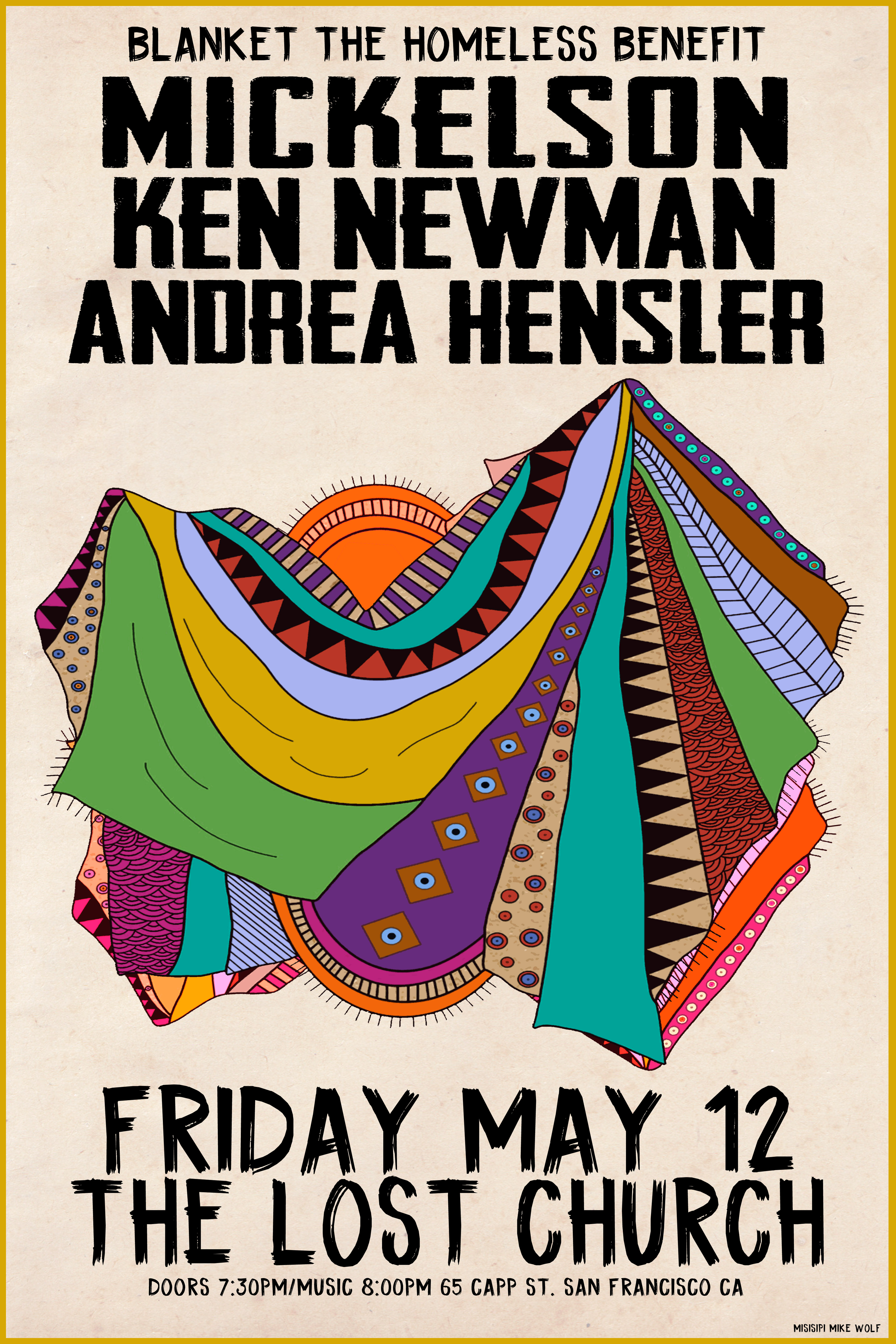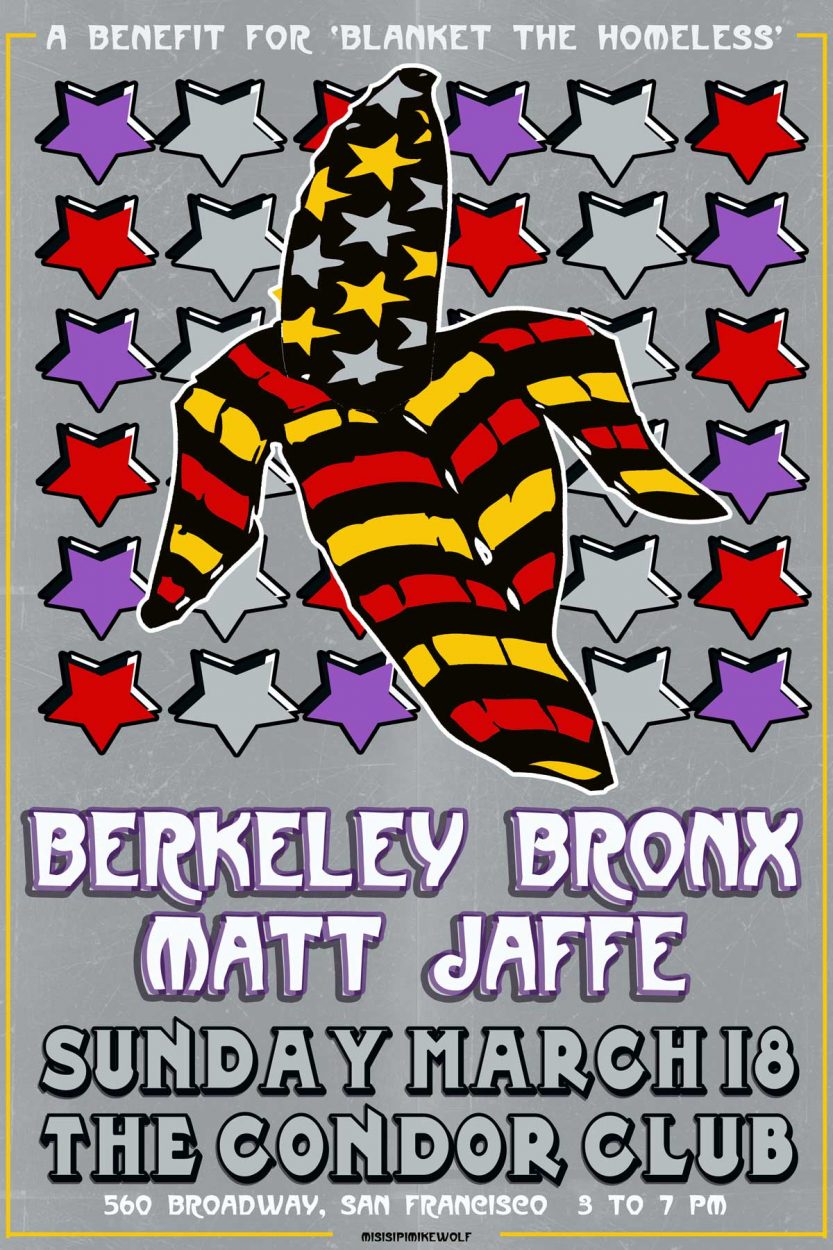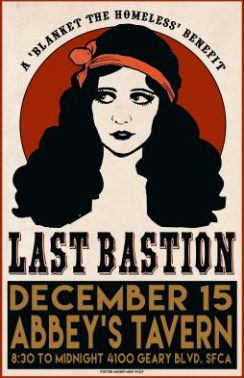 BLANKET THE HOMELESS • IN PARTNERSHIP WITH THE HARM REDUCTION THERAPY CENTER
415-863-4282